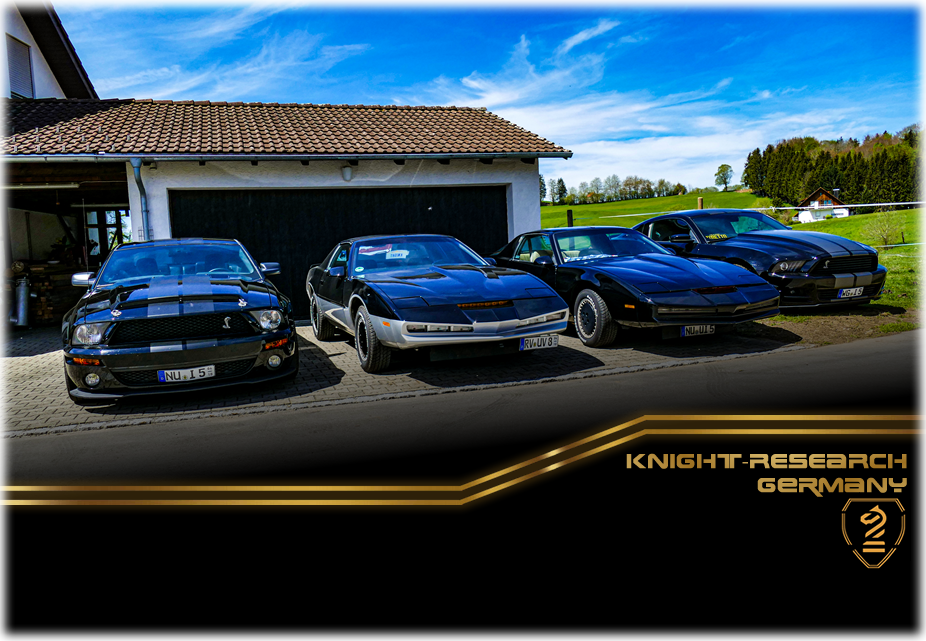 IT´S AUGUST 2015, A STUPID TEENAGER (ME) WANTED A CAR FOR THE WINTER SEASON BECAUSE HE DIDDN´T WANT TO DRIVE HIS LOWERED BMW IN WINTER.
WELL HE FOUND A VERY CHEAP 3,1l V6 PONTIAC FIREBIRD. HE THOUGTHT "OKAY ITS ENOUGH FOR THE WINTER". THE CAR WAS IN VERY BAD CONDITION.
HE NEVER PLAN TO CONVERT IT TO A K.I.T.T., BUT THEN ONE DAY HE DROVE WITH THE CAR AND MADE A SMALL ACCIDENT. FORTUATELY ONLY THE FRONT BUMPER WAS BROKEN. AT THIS TIME IT WAS VERY DIFFICULT TO GET THESE PARTS IN GERMANY, SO HE WAS SERCHING FOR A FRONT NOSE. AFTER A LONG SEARCH HE FOUND A USED "KNIGHT RIDER" FRONT NOSE FROM "CUSTOM-PROJECTS" THAT ARRIVES AFTER WINTER SEASON. THEN ALL THE CRAZY THINGS BEGUN...... NOW THERE ARE 3 KNIGHT INDUSTRIES VEHICLES AND ONE "DAILY" CAR CONVERTET TO A FICTIONAL "KNIGHT INDUSTRES 3000 SEASON 2"
"ONE MAN CAN MAKE A DIFFERENCE."